Coachella is truly a magical festival. The sprawling scene is so large that my friend's Fitbit countered over 20 miles that we walked. Coachella's allure starts with the location: the desert sky, the mountains in the background dotted by art installations, the hot but dry weather, it's truly beautiful. Asides from the cost and the dust (I'm still coughing it up despite wearing a dust mask) it's one of my favorites. While most people go to spot celebrities, the lineup this year was unbeatable. Boasting Beyonce, Eminem, and The Weeknd as headliners the festival is one of the most enviable experiences of the year. Even more remarkable than the headliners is the mid-to-low range acts that caught my attention.
Friday:
Kali Uchis: Uchis just released one of my favorite albums of the year. Her sultry voice and genre-bending music is beautiful but not generic in any way. Every song from Miami to Into The Storm she performed with grace and enthusiasm. She paraded across the stage her big hair up and her mellifluous voice taking center stage. I couldn't imagine a better way to start Coachella.
LEON: There's only so much you can do in one day, and Friday got off to a late start. We caught LEON at the Gobi stage which would turn out to be one of my favorite stages. I described her to my friend as a more interesting Adele (sry Adele fans). LEON's songwriting is so heartfelt, it's hard to see live because the songs make you want to cry alone in your room with a bottle of wine, the thing that supplements the melancholy is how much sweetness she radiates. She floated through her impressive catalog of "No Goodbyes," "Liar" and "Think About You," one of my favorite songs of 2017. She also covered "Dreams" by Fleetwood Mac and if you haven't heard her rendition, it's on Spotify Live sessions and it is one of the most perfect covers I've ever heard. She also covered Arctic Monkey's "Why Do You Only Call Me When You're High" showing off her impressive range. Her set was easily one of my favorites.
St. Vincent: As if we haven't gushed about St. Vincent enough already, Annie Clark owned her stage as usual. She came out in her signature pink bodysuit with her guitar in hand. The bright screens behind her she led the audience through her new album MASSEDUCTION and her classics, "Digital Witness," "Cheerleader," and "Cruel." Annie never disappoints. What seems planned and contrived as a live show is just what her vision is but the emotion behind all of her songs is the thread that makes her performance unforgettable. Sometimes she stops and smiles sheepishly after hearing all the cheers. It's incredible what she does with her stage and her music.
Perfume Genius: Another act I never get tired of, Perfume Genius hilariously announced that he was going to fight Eminem at Coachella. He said they were going to joust and he would defeat him with his "witch stare." That stare isn't a joke, I would not want to make him mad. He promenaded onto the stage in a silver brocade suit and danced his heart out slithering around to his lush soundscapes. Until, the bros of Coachella tried to ruin a beautiful performance. someone threw a coat onto the stage. The act itself is pretty disrespectful, sorry stage-throwers, but when someone is performing it's generally rude to throw something at them. The coat-throwing was followed by chants of bros telling the artist to put the coat on. PG dragged it to the back and told them is was damp and it was a no from him. That did not stop the bros. They continued the chants and threw more clothing items on stage. PG's patience was wearing thin, in the best moment of the day, he grabbed the mic and looked them dead in the eyes ~witch stare~ "Shut the fuck up bruh" he said which warranted loud applause from the audience. He continued with his songs and we could finally enjoy his ethereal music without any interruptions.
SZA: The main stage is tough for me, I like to be right there at the front and I hate being crushed by people but missing SZA is not an option. CTRL was easily one of the most influential albums of last year and it's well-deserved. SZA's voice live is stunning, I didn't think it could actually sound any better. Her energy is infection, she danced around the stage with her big smile brightening the crowd. If there's anyone at this festival who deserves all the attention they received it's her, and she's loving and appreciating every minute of it.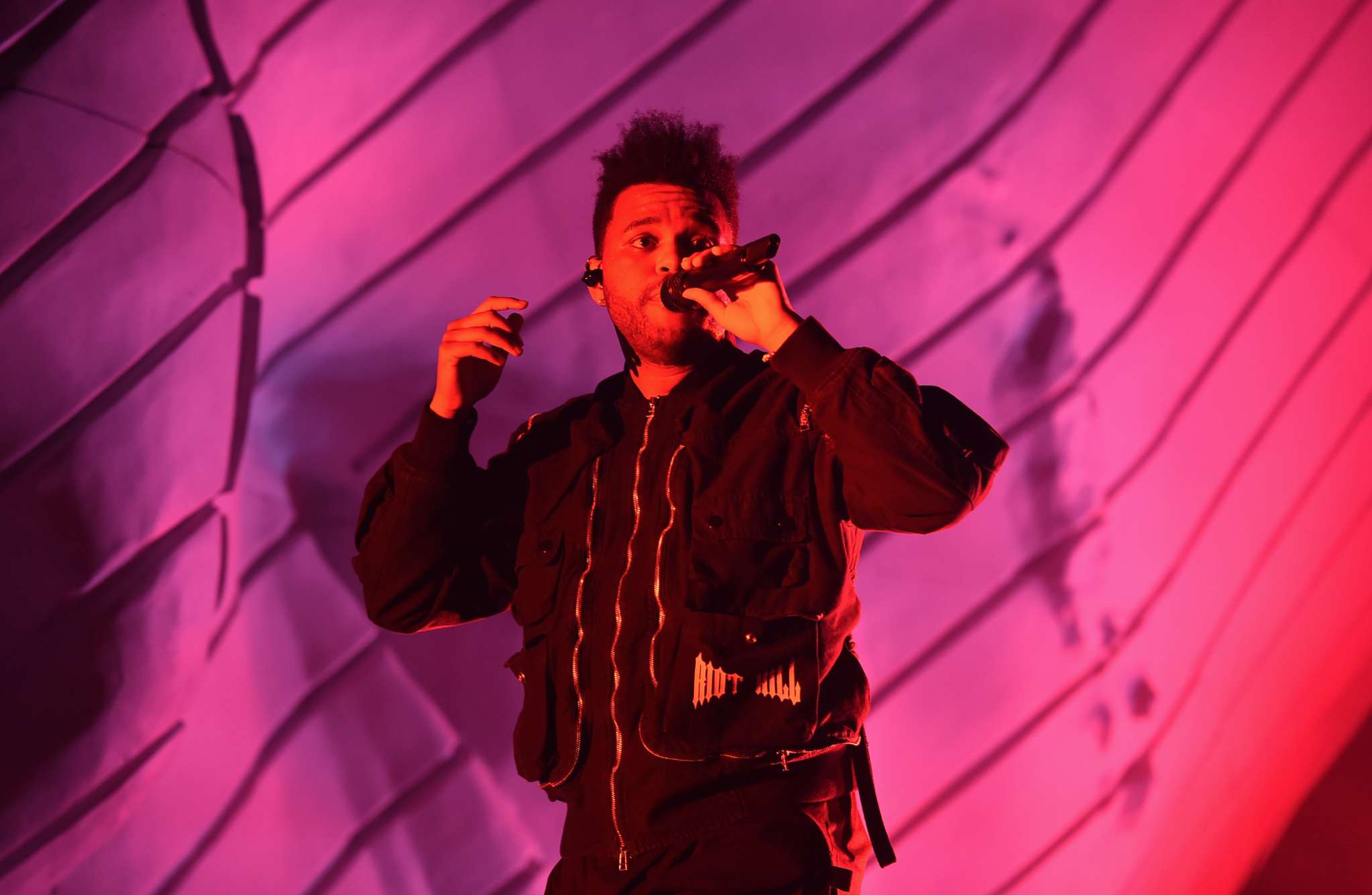 The Weeknd: I love the Weeknd. Honestly, if you don't think Trilogy was a damn MOMENT in music history, I don't think we have a lot in common. I've seen Abel plenty of times in concert and at festivals but I never tire of his massive stage displays and his entire catalog of music. He threw in "House of Balloons/Glass Tables" and "Wicked Games" in there along with his newer hits. He performed some songs off his latest EP too, which was exactly what I wanted.
Saturday
Declan McKenna: Declan McKenna exploded on the music scene with his song "Brazil" a song written about corruption in the Brazilian soccer league when he was only 16. Writing songs that young is not a big deal, but this writing is next level. The young guitarist and songwriter performed in front of a massive crowd at the Mojave stage at 2:40 on Saturday and his band was tight. His sparkling songs surpassed my expectations for one of the earlier afternoon shows and the crowd was feeling it. I can't wait to see where he goes in his career.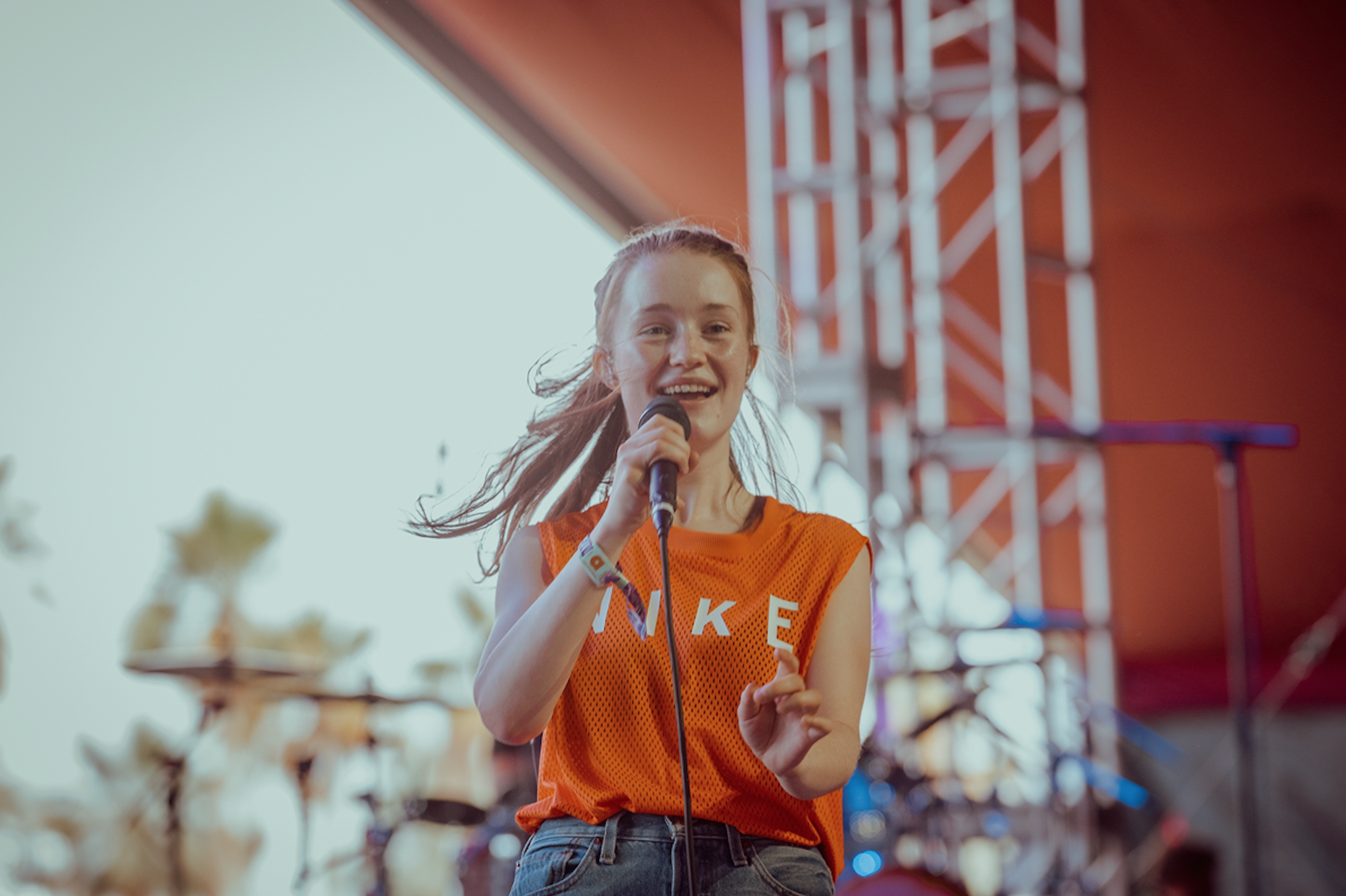 Sigrid: Sigrid is damn angel. The young singer's "Don't Kill My Vibe" was basically a millennial anthem and her songs have been consistently amazing. She doesn't lack any performing skills. Her voice is light and airy but just hits every inflection in her music.
Angel Olsen: I've had a long admiration for Angel Olsen, her voice, her lyrics, and most of all the fact that her background for her set was a photo of her cat. She's a little snarky but sweet. It's hard to make her music crowd friendly since I prefer it while I'm driving alone while having an existential crisis but she rocks hard with her feelings and I am always into it. I never get tired of her songs.
BORNS: Borns has completely transformed since his debut album Dopamine, his long hair cut short to a lob and his bell bottoms turned into glam gold suits but underneath it all we still have that angelic voice we love so much. He went through the classics like "10,000 Emerald Pools," "Holy Ghost" and added his new jams "God Save Our Young Blood" and "Faded Heart." "Electric Love" still delivers the exact response you want from a Coachella crowd, Musicians don't change they evolve and BORNS is definitely a creature to watch right now. His fanbase is insane and he's so talented.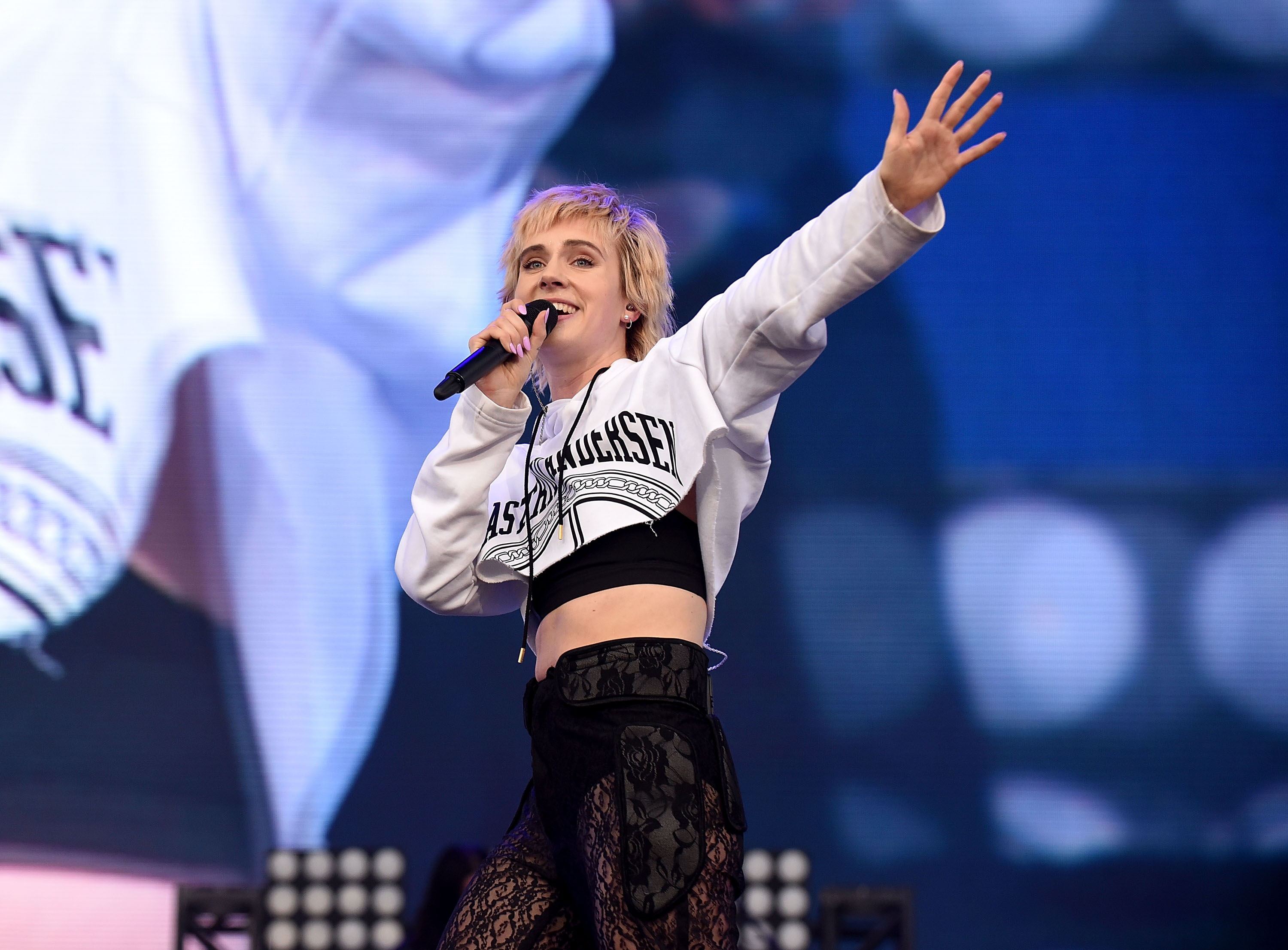 MO: We headed toward the Main Stage soon to wait for 5 hours for Queen Bey which is no problem when Saturday's main stage lineup was this good. MO has a special place in my heart and she performs like there's no tomorrow. She's become insanely popular after "Final Song" hit the waves (yes she ends with it, because it's her final song) and her unique voice cuts through the intense electronic production every time.
Tyler, The Creator: There's not a lot of artists like Tyler, The Creator. He emerged onto his dark forest stage. Honestly, my favorite stage setup. It's a nightmare forest that can transform from dreamy to stormy in an instant. He climbed down a large tree and delivered his set with the ferocity that is normal for him. The woman next to me narrated to her friend, "IT'S NOT THAT HE'S CONTROVERSIAL HE'S JUST TOO INTENSE." Tyler's production is incredible, he's a composer. There's something so genuine and wonderful about a large screen that says "LONELY AS FUCK."
HAIM: HAIM's slot at Coachella felt especially important. Female acts still don't make up even half of the festival lineups and their slot was right before Queen Bey. The sisters talked about how special the moment was. Este Haim talked about how it was the anniversary of Prince's death and she saw him perform on the same stage ten years go. Not going to lie, I shed some tears. Watching these three strong women tear it up on stage guitars and drumsticks in hand. It was a beautiful moment.
Beyonce: Beyonce has redefined what is means to headline a festival. Everything about her show was perfect. The Homecoming theme in the beginning, the lavish outfits, the perfect choreography. It was flawless and it was important that it was flawless. The main stage has been called the "white stage" for so long and that's hopefully about to change. She brought an energy to the festival that was so necessary. This was easily one of the greatest Coachella performances of all time. 
Sunday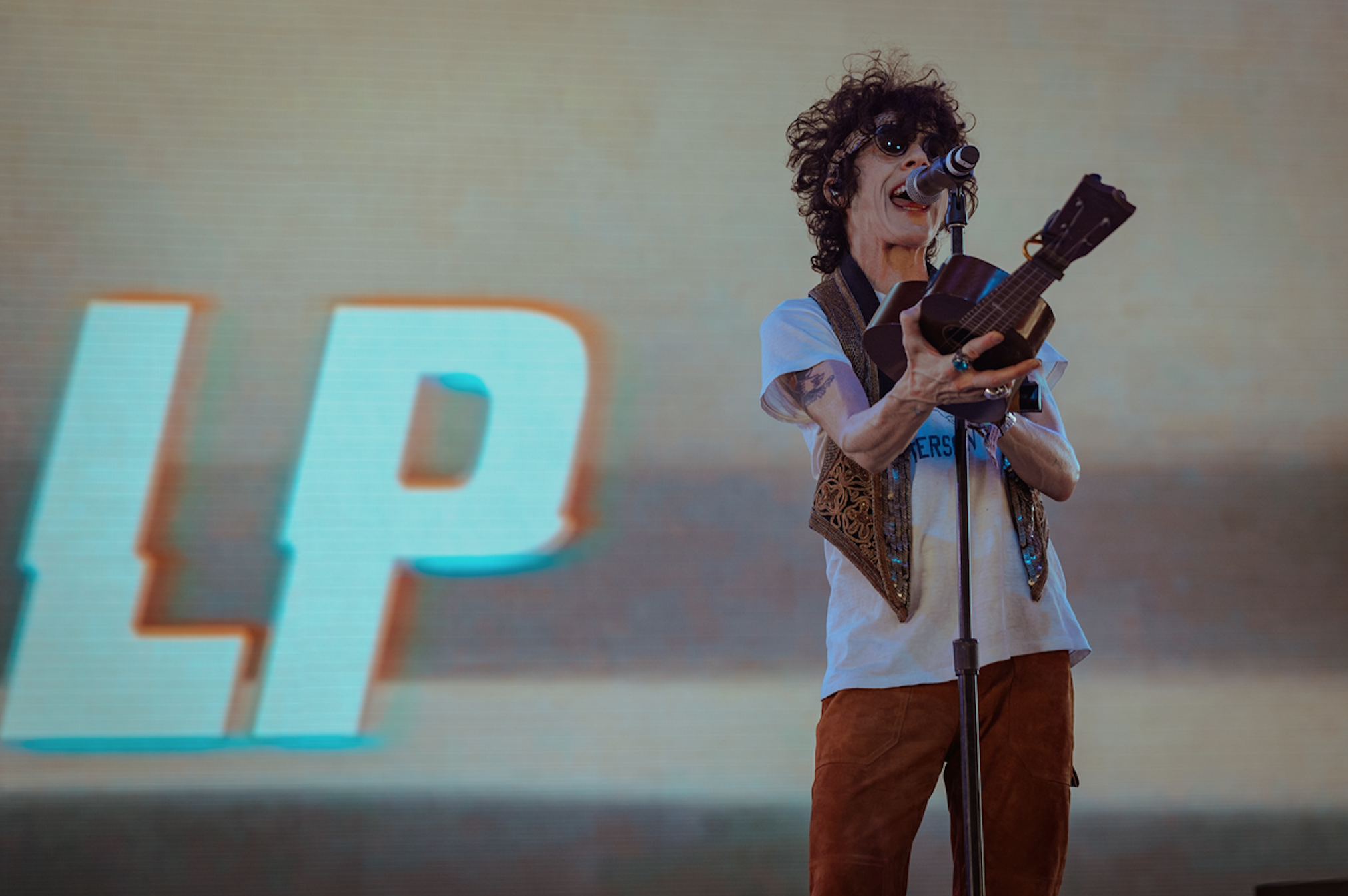 LP: Yes, LP is one of our favorite artists. I ranked her album as one of my top of 2017 for good reason. She can write a song that hits you hard. Although my obsession with "Lost On You" is almost unhealthy, her live performance is life changing. Her voice is somehow better live and the her on-stage mannerisms are just so charming. She can reach the highest notes for the longest time despite the extreme dust. It's almost magical. She is being slept on in the States and that's just fine because I will be at the front of all of her sets in America. I'll wait for y'all to get on my level.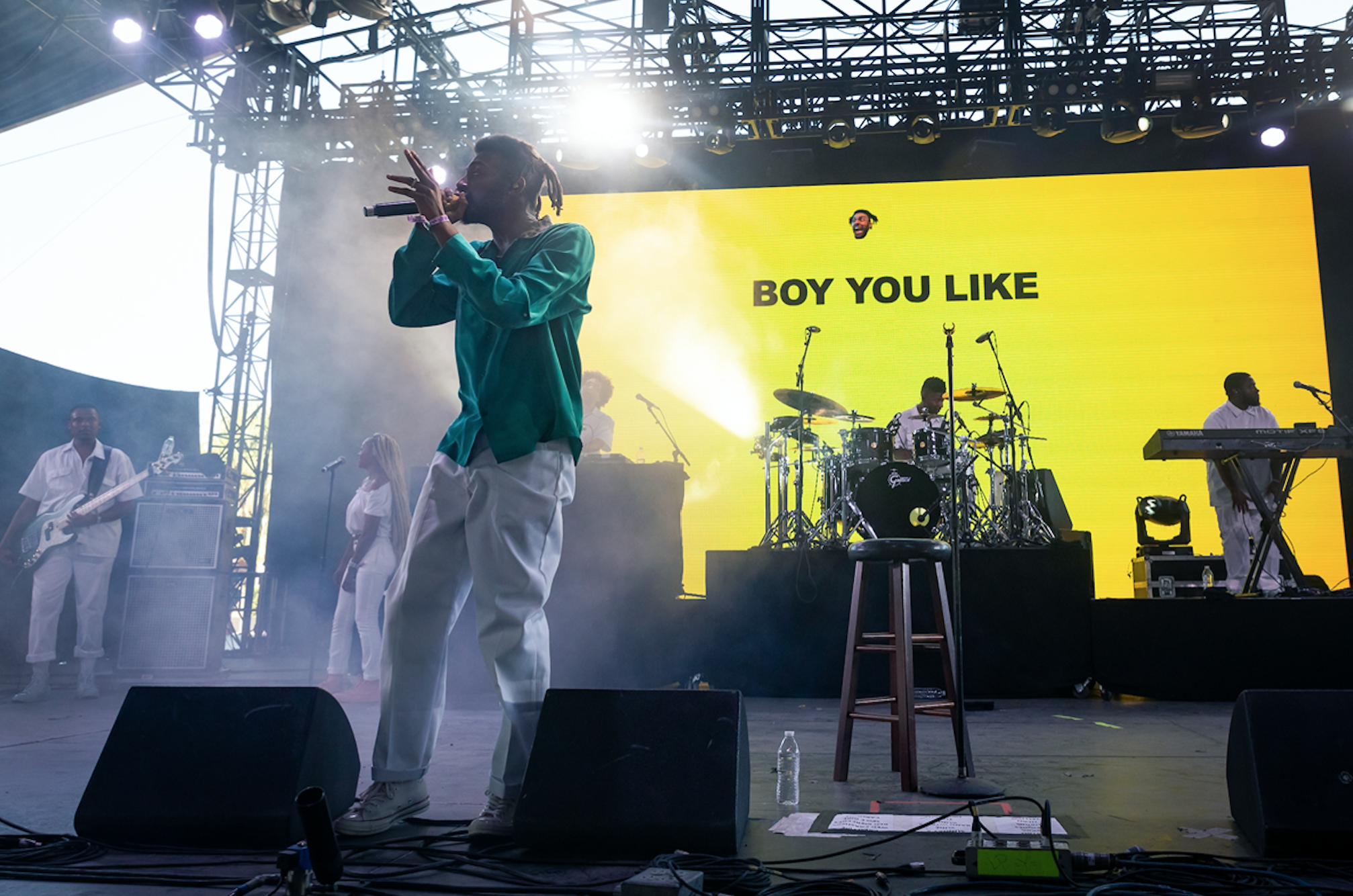 Amine: Amine is one of the more unique voices in hip hop right now. While other stars are bragging about money and power, Amine keeps it real. Just watch his video for the smash hit "Caroline" it's pretty mundane but vibrant and fun. Fun, is a word used to describe Amine a lot, but he's more than that. He's unique and he's just so hypnotizing on stage.
Hayley Kiyoko: Hayley will be the reigning queen of pop soon. She's relatively new to the seen, she just released her debut album Expectations and it's filled with bops that can have you dancing but have more heart and meaning than any of your surface-level jams. Now, let's talk choreography. I didn't super expect the production value that she brought to the stage but her herd of backup dancers killed it. The choreography was not what I expected on the Gobi stage that day but I was overjoyed. It's impossible not to dance along and when she paused to tell the audience that her fans were what age her purpose, my heart melted.
Princess Nokia: Princess Nokia did not mess around during her performance on Sunday in the Sonora tent. She came out in all force and didn't miss a beat. She crowd surfed during her anthemic TOMBOY dancing on stage and standing atop the audience yelling. She's a fearsome thing to behold. The audience was absolutely losing it and it was one of the highlights of Sunday.
FOOD:
I want to note that one of my favorite things about Coachella this year was the food. While it's all incredibly expensive (I paid $10 for a coffee) I LOVED the amount of vegan and vegetarian options available. Let me just say this, as a vegetarian with vegan leanings my options at festivals has always been pizza, and I LOVE pizza but I've never craved a festival food until this year. Coachella brought it with vegan options. I had a vegan double-down from Herbivorous Butcher (yes, like the KFC one). Southern Fried Vegan had bowls with "fried chicken" corn and quinoa. The Kind Sage had far too many options and I wanted to eat them all but ended up getting the Baja Salad which may be the best salad I've ever had. I'm just happy festivals are starting to be more plant-friendly. It's refreshing, but bad for my money because I want to eat all of it.
[widgets_on_pages id=Emily-Treadgold] [adsense]
[adsense]